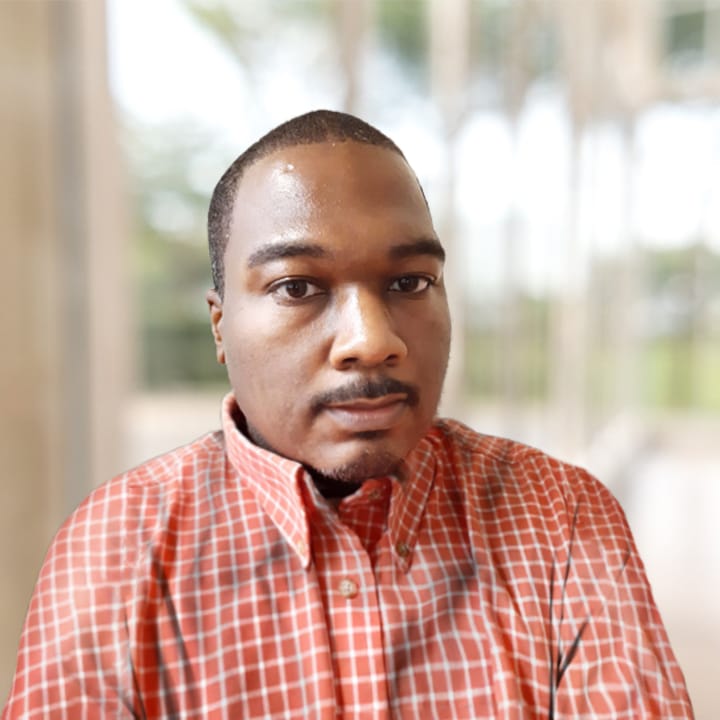 Vashonte James, LCSW
Vashonte James believes that education is rewarding and beneficial. His extensive clinical training and education has prepared him to work with diverse populations. Vashonte is a Licensed Clinical Social Worker in Illinois and Indiana.
•    PsyD, Clinical Psychology, The Chicago School of Professional Psychology
•    MSW, Social Work, Indiana University, Gary, IN
•    BS, Criminal Justice, Indiana University, Gary, IN
Mr. James knows the importance of maintaining the latest information on mental health. He attends trainings, seminars and workshops, which are applied to his work with clients. Vashonte believes in providing the best treatment for individuals. He combines open and honest communication with the latest mental health information which produces a safe environment for individuals to reach their desired goals.
Mr. James specializes in Cognitive Behavioral Therapy. He has experience in conducting clinical interviews and assessments, developing and implementing treatment plans, crisis intervention services and developing and implementing behavior intervention plans. In addition, Mr. James has provided individual and group psychotherapy services to culturally diverse populations diagnosed with major psychotic disorders, depression, ADHD, PTSD, ODD and other affective disorders. He has provided consultation services to foster care families and other community service providers. Mr. James has worked as an Independent Contractor providing home-based and office-based clinical services for individuals and families involved with the Department of Children and Family Services and the juvenile justice system.
Mr. James works with children, adolescents, adults and couples utilizing various therapeutic approaches to effectively treat issues. Vashonte's clinical expertise has allowed him to serve individuals with a number of different presenting problems. He has over 19 years of experience in social service, problem solving, and interpersonal skills. Mr. James enjoys collaborating with individuals to create a therapeutic alliance. Cognitive Behavioral Therapy and Solution-Focused Therapy are used by Mr. James to assist the individual in identifying the maladaptive thoughts and behavior that causes problems in daily functioning.