.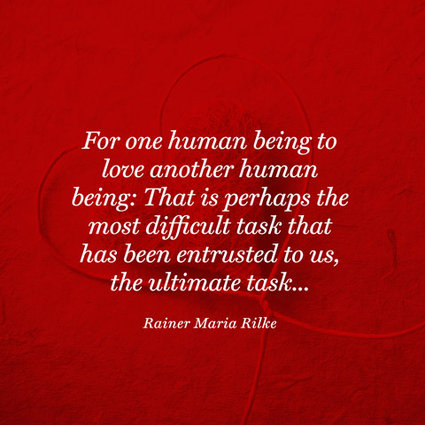 Attachment is a natural part of the developmental process. As little children we are taught to share with each other and to play fairly with other children. Some of us master the process, while others struggle with this concept of sharing our life and for that matter our space with another person.
As we mature and become adults engaged in intimate and personal relationships you may find that you struggle in these relationships. You may encounter anxiety and find your relationships stressful because you are unable to manage sharing your life. You may wonder how to open your heart to the person you have decided to share your life with but are fearful of expressing vulnerability.
Two of my most favorite quotes on love and vulnerability come from a book by Dr. Brene Brown, The Gifts of Imperfection.
"We cultivate love when we allow our most vulnerable and powerful selves to be deeply seen and known, and when we honor the spiritual connection that grows from that offering with trust, respect, kindness and affection.
"Love is not something we give or get; it is something that we nurture and grow, a connection that can only be cultivated between two people when it exists within each one of them – we can only love others as much as we love ourselves."
You can learn healthy communication practices and how important genuineness is in a relationship. The Anxiety and Stress Center offers individual therapy sessions as well as couples therapy to assist you in improving your relationships. If you are one of the many individuals who are currently experiencing distress in your relationships, seek professional assistance in managing the conflict. Remember, it's absolutely possible to have a healthy relationship that is bountiful with happiness and lacking in conflict.
Submitted by Lauren F. White-Johnson, L.C.P.C.
Licensed Clinical Professional Counselor